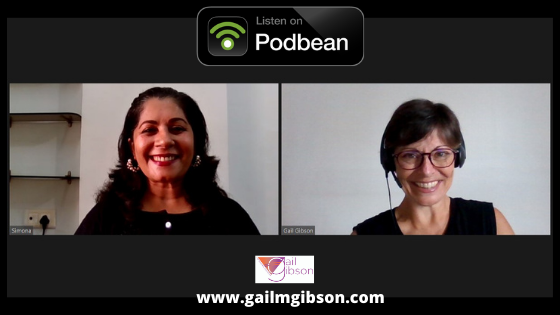 EPISODE 50 'The Golden One' IS LIVE
My 50th guest is the dynamic and joyful Simona Terron from Mumbai.
A journalist & writer, Simona freelances for print and digital publications and consults as well as conducts workshops on Writing, Storytelling, Branding, PR & Media, & Social Media for Entrepreneurs & Corporates.
A podcaster since 2017, Simona hosts 3 online shows and is currently working to launch a fourth.
A self-taught bartender, Simona caters for select private events, and teaches cooking one on one, alongside her food podcast THC Heartbytes. Passionate about the welfare of stray cats in her city, Simona runs an online business selling sustainable cat toys crafted from upcycled fabrics to raise funds.
Most recently, Simona was appointed trustee of a new NGO to work on raising awareness about & helping victims of Gender Violence against women and the LGBTQIA+ community.
Here are Simona's tips for success:
1. Trust yourself - truly listen to your inner voice
2. Be kind - talk to yourself with love and affection
3. Have fun - celebrate YOU, your life, and your work