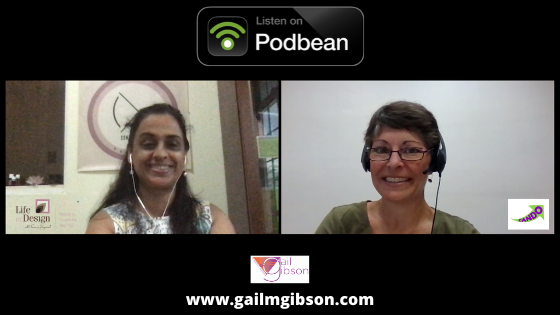 Episode #35
In this episode, I am talking to Taruna Aggarwal, Executive and Life Coach, and Author, based in Singapore. Taruna and I met recently when we were co-panelists on a Women's Health and Wealth webinar.
With more than 20 years' experience as a Leadership Development Professional, Taruna is dedicated to lifelong learning and has successfully reinvented and enhanced her career and life journey. She believes in maximizing potential and facilitating empowerment by tapping on the power of transformation that lies within each one of us.
Change, challenge and transformation have been constant companions for Taruna throughout her life journey. Discover how her companions helped her go within and adapt to build resilience and reach her dreams.
Listen for Taruna's 3 powerful lessons:
1. Believe in self
2. Failure is a learning opportunity
3. Never give up