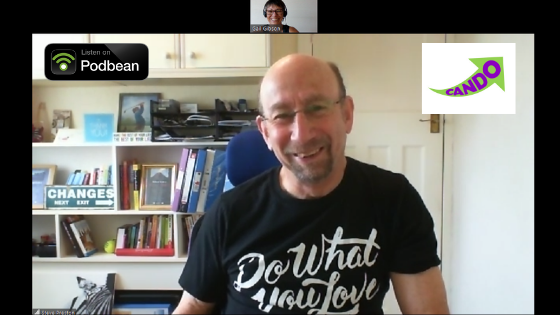 This month I'm talking to my good friend and fellow coach, Steve Preston aka the Career Catalyst.
Steve and I met on LinkedIn 9 years ago. A curious question about how to describe a portfolio career sparked my attention. So I answered it. Steve added to the conversation. From that time on Steve and I established a brilliant rapport. Over the next 5+ years we worked together on several coaching and training projects. We continue to support and coach each other as colleagues and friends.
Steve is a leading Career Coach, internationally acclaimed Author, Speaker and creator of a unique, empowering '6 Step Career Navigation Cycle' process, which has transformed the lives and careers of thousands of people. His success has earned him recognition as The Career Catalyst ®, acting as the catalyst to unlock and fulfil people's potential to achieve breakthrough career and life goals, e.g. winning through career change and transitions.
https://steveprestonthecareercatalyst.com/