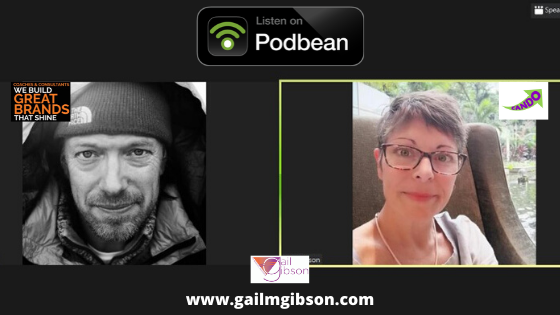 Episode #32
In this episode, I am talking to the UK based, Simon Jordan, Branding and Design Consultant, Author, Speaker, and Environment Campaigner. What inspired me to invite Simon as my guest is my curiosity to discover more about the varied roles within his portfolio lifestyle and how he brings it all together to make it work.  
With over 30 years working in marketing and advertising with some of the World's top brands such as Nike, Coca Cola, Porsche, Sky TV and Wilkinson Sword to name but a few he is also an international keynote speaker offering business and marketing advice with a good portion of motivation and humour thrown in.
He is author of the Amazon 5 star rated book, How to Sky Rocket Your Business (without burning your fingers).
In June 2017 Simon setup the global initiative which is #5ThingsClear to empower and inspire people to look after the environment by reducing litter and waste.
A fascinating and uplifting interview - grab a cuppa and listen to Simon's journey and insight https://www.simonjordan.com/