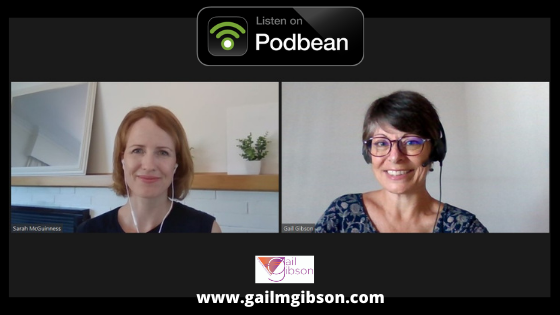 Episode 49 is LIVE
In this episode I am talking to Sarah McGuinness, Wellbeing Specialist and Founder/CEO of Revolutionaries of Wellbeing
Sarah advises senior leaders on how to build happy and healthy workplaces. She brings a wealth of knowledge and experience in corporate wellbeing and behaviour change and has supported well-known New Zealand brands to improve the wellbeing of their people.
Sarah is the founder of the ROW Network (formally the Wellness Champions Network) and ROW Gold – which connects wellbeing professionals around the globe.
She is a passionate mental fitness and wellbeing champion and is determined to reduce stigma and improve conversations around mental health. 
Her tips on taking care in the modern world have featured in the media including on Stuff, Newshub/TV3, MiNDFOOD, Newstalk ZB, and RNZ.
Listen for Sarah's 3 inspirational wellbeing tips:
1. Start your wellbeing with a list of what makes you feel good
2. Show yourself compassion
3. Support your progress by making changes within your environment 
Connect with Sarah and join the ROW network