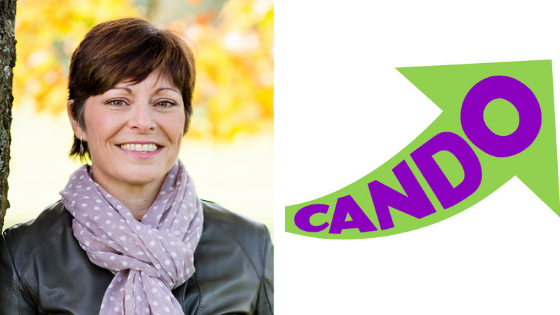 This month I'm talking to Sarah Archer who is a storytelling and humour coach, speaker and writer. She helps companies and entrepreneurs to grow their business, by working with them to develop and deliver engaging and compelling brand and signature stories for pitches, talks and marketing content.
 She loves to see businesses inject their personality into their brand to better connect with their customers and to see individuals do what they didn't think was possible.
This blend of fun, personality and learning underpins Sarah's podcast, The Speaking Club, which is in 75 countries and gaining momentum since its launch in October 2017.
With over 20 years in the corporate world, combined with her NLP training and experience as a stand-up comic, two-time author, international playwright, and actress, Sarah is a different kind of business coach.
Find out more at http://www.saraharcher.co.uk
Sarah's enthusiasm and energy is infectious and it will make you smile. Listen to her amazing Can Do story.