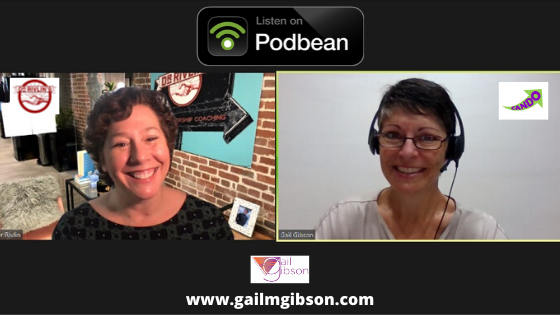 Episode #34
In this episode I am talking to Jennifer Rivlin, friend and fellow executive coach and psychologist based in Atlanta, Georgia.  
Dr. Jennifer Rivlin is a Ph.D. of industrial & organizational psychology from Georgia Tech with a passion for leadership that includes several years working in leadership development for Fortune 500 companies, founding and running an entrepreneur accelerator, and teaching organizational leadership in public and university settings.
After a major life disruption in 2016, Jennifer began her own contemplative practices of mindfulness meditation, yoga, journaling, and more which brought her an entirely different perspective on leadership and life. Jennifer now coaches executive leaders using the tools of goal-setting, mindfulness, and emotional intelligence helping her clients reach their stretchiest business goals while building habits that support excellent leadership, high performance, and greater happiness.
Together Jennifer and I had an uplifting conversation about the human approach to coaching and the art of disconnection, reconnection, and connection, real and timely topics, in particular, during these COVID times.
Listen in for Jennifer's 3 powerful lessons for you to reflect on:
1. Be, First
2. Invest in Self Development
3. Life is Short
https://www.theleadershipfix.com/